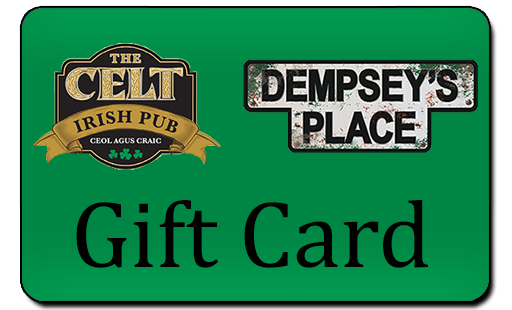 Help support Dempsey's Place & The Celt through this adversity by purchasing a gift card at the link above. We will be back better and stronger as a business and community. We appreciate your patronage in the past, and look forward to serving you for many years to come.
Dempsey's Place Sports Bar / Pub is located in Historic Downtown McKinney, Texas. Dempsey's has over 20 Large Screen HD TVs including a 128″ HD projection screen so you'll always be able to find your favorite games on. We'll be showing Monday Night Football to March Madness, the Superbowl to the World Series, the Stanley Cup to the World Cup and every sport and game in between. Dempsey's Place is the place you want to be.
Come check out our 2,000+ square foot patio – the largest on McKinney's Historic Square by far. The patio is heated in the winter and air-conditioned in the summer. We also have lots of free parking right out our back door? Try and find that anywhere else on the square! We look forward to seeing you soon at Dempsey's Place!